Image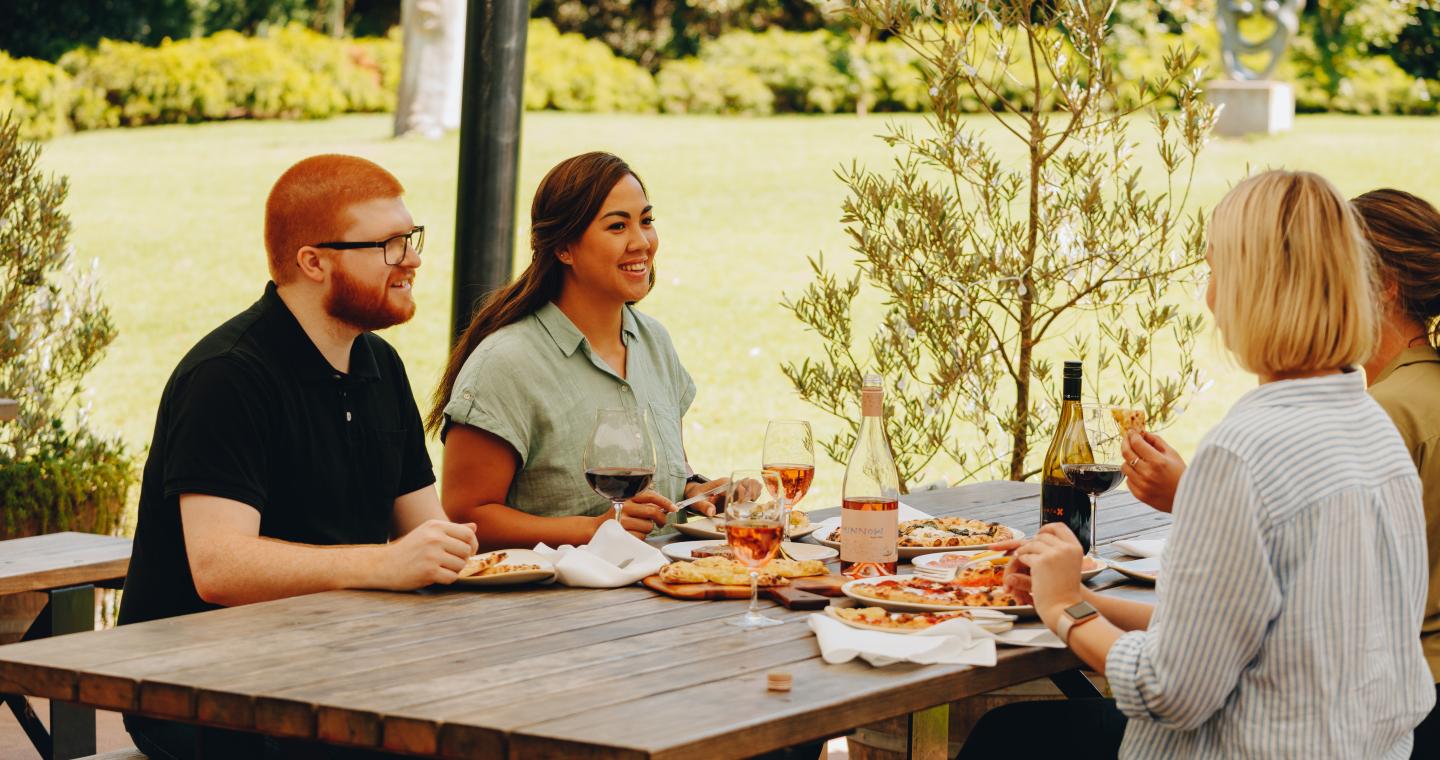 The Victorian State Government have introduced a Statewide Dining Voucher program, including Werribee and Surrounds, hat will reimburse 25% back on meals Monday to Thursday when spend at least $40.
Make the most of the savings with these top picks or taste your way through the city with Sofia Levin from Seasoned Traveller – all just 30 minutes from Melbourne.
Long Lunches
One of life's greatest pleasures is a mid-week break, the opportunity to trade in your tired work toastie for a long lunch and overdue catch up with an old friend. As one of the closest wineries to Melbourne, Shadowfax Winery makes for a stunning weekday jaunt, with beautiful wood fired pizzas and dishes to share. Within Werribee Park you'll also find The Refectory Parlour – with outdoor dining beneath the eaves of Werribee Park Mansion providing the perfect spot to while away the afternoon.
Group Dining
If ever there was a time to get the crew together this is it! For a weekday brunch, you're spoiled for options in Werribee including The Garden Feast, Notorious Espresso and Wolf on Watton, each with plenty of seating to accommodate that friend who always turns up late.
When it comes to dinner, Teddy Picker is a fun and buzzy option, with great pizzas, cocktails and an alfresco area overlooking Werribee River. Nearby, the Bridge Hotel Werribee is a local favourite and great spot to settle in for the afternoon or evening.
If you're serious about craft beer and smoked meat, look no further than The Park Hotel Werribee – which boasts large indoor and outdoor tables so you can take advantage of those warm Autumn days.
Date Night
This is the perfect time to splurge on the five-course tasting menu from Executive Chef Tom Brockbank at Joseph's Dining in the Lancemore Mansion Hotel Werribee Park. Pair dinner with an overnight stay or spa treatment and you've got one hell of a date! Within Werribee City Centre, new arrival Tocca offers relaxed Italian fare and for dinner with a view try Rosana Bistro and Bar, located on the eighth floor of Holiday Inn Werribee.
Image